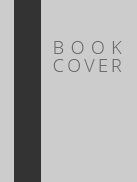 Text
A Textbook of Clinical Pharmacology and Therapeutic - EBOOK
---
Clinical pharmacology is the science of drug use in humans. Clinicians of all specialties pre-
scribe drugs on a daily basis, and this is both one of the most useful but also one of the most
dangerous activities of our professional lives. Understanding the principles of clinical pharma-
cology is the basis of safe and effective therapeutic practice, which is why this subject forms an
increasingly important part of the medical curriculum.
This textbook is addressed primarily to medical students and junior doctors of all special-
ties, but also to other professionals who increasingly prescribe medicines (including pharma-
cists, nurses and some other allied professionals). Clinical pharmacology is a fast moving
subject and the present edition has been completely revised and updated. It differs from the
fourth edition in that it concentrates exclusively on aspects that students should know and
understand, rather than including a lot of reference material. This has enabled us to keep its
length down. Another feature has been to include many new illustrations to aid in grasping
mechanisms and principles.
---
Availability
| | | | |
| --- | --- | --- | --- |
| EBOOK93 | 615.1 Rit t | My Library | Available |
Detail Information
Series Title

-

Call Number

615.1 Rit t

Publisher

Hodder Arnold

:

London

.,

2008

Collation

-

Language

English

ISBN/ISSN

978-0-340-90046-8

Classification

615.1 Rit t

Content Type

-
| | |
| --- | --- |
| Media Type | - |
| Carrier Type | - |
| Edition | Fifth Edition |
| Subject(s) | |
| Specific Detail Info | - |
| Statement of Responsibility | - |
Other version/related
No other version available
File Attachment